Home Services Franchises
Home Services franchises offer an exciting array of product and service offering for UK householders. Home Services franchises cover all manner of business types, from garden services, to repair and home improvements, and a growing number of services to help the time-poor busy family homes, from domestic cleaning to kitchen transformations. Explore a home services franchise today.
Home Services franchises such as Dream Doors, CarpetKare, Maid2Clean, Molly Maid, Just Shutters and Kwik Kerb provide a full array of home services to UK householders - covering almost anything they might need for day to day living or home improvement. Explore a home services franchise today.
Latest Home Services Franchise News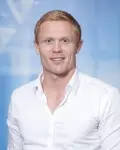 Bluebird Care's Continued Success…
29th November 2013
Bluebird Care, the largest care franchisor in the UK and Republic of Ireland with over 180 franchised offices, continues to lead the way in...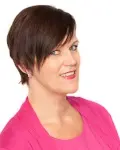 Bright and Beautiful Home Triumps at WiBA Ceremony
25th November 2013
Manchester based Bright and Beautiful Home beats other rivals to win 'Home Based Business of the Year' at this year's Barclays-Forward...
Latest Home Services Case Studies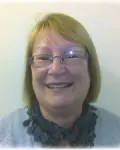 Introducing Susan Clowe from The 50plus Organisation in Bucks/ Thames Valley
3rd December 2013
Susan Clowe is The 50plus Organisation operator for the Bucks/ Thames Valley area and her background could not be more different from what...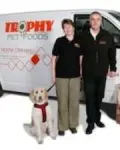 Introducing Jane and Adrian Wilkinson from Trophy Pet Foods in Doncaster
2nd December 2013
Jane and Adrain Wilkinson tell us in their own words about their Trophy Pet Foods business in Doncaster
Links & Resources
Newsletter
Home Services Franchise - Top Pick

PTC Sports
PTC Sports Franchise the Sports and Fitness Franchise Coaching Business with the potential to earn over £55,000 per annum
•
View Franchise Profile
•
Add To Franchise List
Home Services Franchise Opportunities
my franchise
franchise search
franchise type
Top ten franchise business types:
Explore all franchise types...
franchise category
Top ten franchise categories:
Explore all franchise categories...