Explore the leading Pet Franchises and UK Pet Business Opportunities, ranging from home-based pet care, pet food delivery and other pet related franchises.
Pet franchises include Pet Care and Pet food franchises, Pet Delivery services businesses and Pet assessories franchises. These are just some of the pet franchises available in the UK.
Leading franchise businesses are Oscar Pet Foods and Trophy Pet Foods. Many Pet franchises are mobile, van based business opportunities, offering a convenient home delivery service of foods and pet products taken to the pet's home, making it easier for both pet and owner.
View the Pet Franchises for sale on the right and explore pet franchises case studies and news articles available in the UK. Request a FREE Information and start your own Pet franchise or pet business opportunity.
Latest Pet Franchise News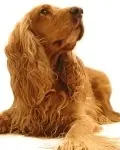 27 Years of Delivering for Trophy Pet Foods
3rd February 2017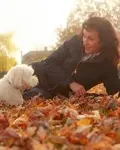 Scamps & Champs Launches in North West London
23rd January 2017

Latest Pet Case Studies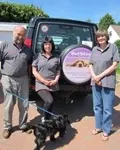 Sally & Garrod Were The First PetStay Franchisees
13th January 2017

Links & Resources
Newsletter
February Survey
What is the main barrier stopping you starting your own business?