Merchandising franchises involve many promotional products, merchandising gifts and personally branded products franchises. The market place for promotional products and business gifts alone is worth billions of pounds, including products and services such as personalised name badges, corporate branded clothing and digital posters.
Franchise brands in this sector are fast growing, as their national brand helps them stand out from independant merchandinsing service providers. Franchisors provide full training and support to their franchisees in their provision of merchandising of promotional products, cards, gifts and personalised products to primarily business clients.
Explore merchandising and promotional products franchises such as Recognition Express and CardGroup Greetings franchise, request information on franchise opportunities in this category, or click on the franchise brands below to read further information.
Latest Merchandising Franchise News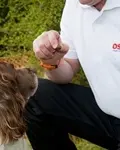 Positively Franchising With OSCAR Pet Foods
8th June 2017

Latest Merchandising Case Studies
Newsletter