Health and Beauty franchises, while predominantly targeting female users and being primary franchises for women, are not exclusively for women. There are many types of franchise model included within this Health and Beauty franchise category, covering a variety of business types including home based franchises, part time and flexible models up to full time premises based management franchises.
Healthy and beauty franchises include business opportunitie in cosmetics and beauty services and treatments, such as Meditech clinics, and Skin Kind, as well as health plan and wellness programmes.
Beauty franchises include party planning franchises such as Shoes Galore, a low-cost flexible home based franchise featured recently on Dragons Den. Jewellery also features significantly, with brands such as The Beautiful Bling Company and Silverdaze.
Explore all the health and beauty franchises below and request information from franchise opportunities you would like to learn more about.
Latest Health and Beauty Franchise News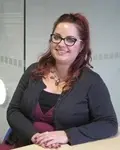 Top Professional Joins Caremark Head Office Team
16th February 2017

Caremark to open new offices in the Midlands and South East
9th February 2017

Latest Health and Beauty Case Studies
Tracy Runs Two Cook Stars Businesses in Cardiff and in Caerphilly
26th January 2017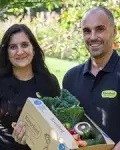 A successful relocation for Matthew & Sabrina Carter
25th October 2016

Newsletter
February Survey
What is the main barrier stopping you starting your own business?