Courier Franchises and Business Opportunities on TotalFranchise.co.uk. Courier Franchise Opportunity options have increasing demand thanks to growth in internet trading which is helping local, national and international Courier Franchise networks expand further. Explore Courier Business Opportunities today.
Latest Courier Franchise News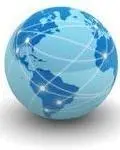 Would you really like to be your own boss with World Options?
20th January 2014
Would you like to join one of the most exciting and profitable opportunities in the UK? Then take a closer look at World Options and take...
OSCAR Pet Foods - The reliable business opportunity
10th January 2014
Managers, manual workers, teachers, HM Forces retirees and small businesses wishing to diversify have all become OSCAR Pet Foods business...
Latest Courier Case Studies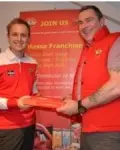 Husse are pleased to introduce Tony
5th March 2014
Tony talks to us about himself and why he chose to join Husse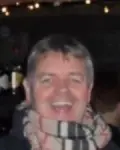 Introducing John Delaney from Mangobean Coffee
1st March 2014
Mangobean Coffee's first franchisee, John Delaney talks to us about his decision to join Mangobean Coffee
Links & Resources
Newsletter