Courier Franchises
Courier Franchises have increasing demand thanks to internet trading, helping local, national and international Courier Franchise networks expand further. The ultimate van franchises, courier business opportunities are available on a regional management franchise basis or at a local van franchise operator level.

Latest Courier Franchise News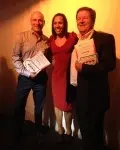 Cafe2U celebrates its 'best year ever' in national BSA accreditation awards
16th October 2013
Cafe2U have received national accreditation levels for sixteen of its mobile coffee outlets in the Beverage Standards Awards, 2013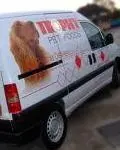 Trophy Pet Foods are delighted to announce three new franchisees
20th September 2013
Trophy Pet Foods would like to welcome new franchisees that have joined in recent months or are joining over the next few months
Latest Courier Case Studies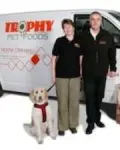 Introducing Jane and Adrian Wilkinson from Trophy Pet Foods in Doncaster
2nd December 2013
Jane and Adrain Wilkinson tell us in their own words about their Trophy Pet Foods business in Doncaster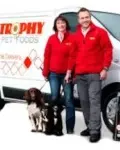 Introducing Matthew and Joanne Cose from Trophy Pet Foods in Devon
18th November 2013
Matthew and Joanne Cose tell us in their own words about their Trophy Pet Foods business in Devon
Links & Resources
Newsletter
Courier Franchise - Top Pick

Snap-on
Snap-on Franchise - This automotive retail franchise is the leading global developer, manufacturer and marketer of tool and equipment solutions
•
View Franchise Profile
•
Add To Franchise List
Courier Franchise Opportunities
my franchise
franchise search
franchise type
Top ten franchise business types:
Explore all franchise types...
franchise category
Top ten franchise categories:
Explore all franchise categories...