Suit the City Franchise
Features
Events
Videos
Resales
Chris McNaughton Has Moved From Corporate Life To A Work/Life Balance
6th January 2017
Chris McNaughton runs his Suit the City business in Northampton: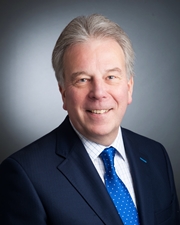 I was the managing director of a £55m turnover business for 10 years with private equity owners, which was pretty demanding and stressful. I wanted more of a work/life balance, a business that wasn't going to be all-consuming.

I've always liked nice clothes, particularly suits, and I also wanted something that kept me in touch with people. Suit the City ticked all the boxes. Because the clothing is made-to-measure there are plenty of professional clients, and a real mix too. I've always enjoyed being in the company of a diverse range of people, as was the case in my previous business for many years.
People Skills
I'm a consultant, not a tailor. That means the franchise is open to a lot of people, including some who might not have thought it would suit them.

I was completely out of my comfort zone when I started; I'm an engineer with a technical and operational background! My customers used to be huge corporate firms – the likes of Unilever, Britvic and Nestle – so it's a totally different philosophy selling to individuals.

But I've noticed how the people skills I've learned over the last 30 years in terms of communication and understanding people have been invaluable. At the end of the day, business is all about people, whether you're selling to a corporation or talking to someone about buying a nice suit.
I do a lot of networking now, meeting local businesspeople, and anyone that's been in a role previously where they have people interaction will find that a great strength in this business. It's amazing the people you meet, even in leisure time.
Learning in Style
The training is excellent. Suit the City's director, Sallie Belton, knows her stuff inside out. It's so reassuring when you haven't a clue about how a suit should fit properly. I've learned so much from her about fitting and styling, like why you would select a particular collar, or the ratio of a jacket arm length to the amount of shirt sleeve you want to show. I now have a great understanding of what makes a well-dressed man or woman.

The beauty of this franchise is that you can learn everything about styling, particularly if you already have an interest in nice clothes. You already know some things too – like which shirt goes with a suit, which colours don't match, which tie to wear and so on. I realised I'd been doing it myself for years!
Lifestyle Choice
The beauty of the business is how well you can adapt it to your lifestyle. You can schedule your client measuring and consultations when it suits you, and if you want to grow quickly I think it could be a £100,000 per year turnover business, the potential is huge. I suspect you could make it as large as you'd like.
If you would like to find out more about a Suit The City franchise for yourself just click below to request your FREE franchise information pack


Suit the City Franchise Case Studies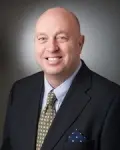 Networking skills make it 'seam' easy for consultant tailor Tony Carr
13th January 2017
For Tony Carr, there are times when his Suit the City business feels far from hard work!