art-K Franchise
Kathryn Harper is the Founder and Creative Director of art-K
27th September 2016
Case Study by Kathryn Harper Founder and Creative Director of art-K: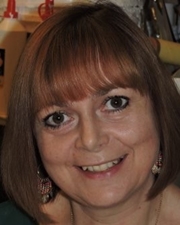 15 years ago I faced a conundrum; how to find a career that included my passion for art and at the same time provided me with an income.
From an early age, I'd studied hard and enjoyed the artistic side of life. But to ensure a steady professional income, I studied Speech and Language Therapy at University. The course was stimulating and gave insight into child psychology and development. I started work helping children understand, speak and express themselves, which was extremely rewarding.
When I was promoted to management the salary was great, but the work took me away from what I loved; seeing children progress stage by stage.
I wasn't brave enough to admit to myself, but I missed the 'hands on' part of the job (too busy enjoying the salary), until I was forced to review my work-life balance when I returned to work after having kids. I took a decision to go part time, like many of us do, and started developing ideas for an art club based on my child development knowledge.
I have spent many happy years practising and developing my projects, so they have been well and truly tested. The result is a catalogue of projects; from 'starter' art skills through to the more complex such as portrait painting. I learnt from my training that children learn best when they're having fun, so all my projects are fun and rewarding!
I know what your thinking - what about the income? But the amazing thing is that the resulting financial rewards are far greater than I ever expected. Each territory contains around 13,000 children, with 76% of them looking for art clubs you can clearly see the earning potential! In our case we earn £60k and take home £40k, retaining two thirds of our takings.
Now my art club has been running at full capacity (140 kids a week) for over 5 years with over 40 children on the waiting list. Its reputation is outstanding and I couldn't list here the number of art scholarships and awards my kids have won! I'm bursting with pride when the students progress to GCSE, A level and even degrees. It's also never been easier to recruit as many of my students become art assistants during their A levels. This year one of my first art-K students, who started at 6 years old, had her first post-uni exhibition in London.
As the demand for art is so high and with art-K being so successful, we've been preparing and developing the franchise for 4 years now. Over those 4 years we've been documenting the projects in drawings, photos and videos demonstrating clearly how the projects are carried out.
Buying this franchise gives you access to all the knowledge, guidance and experience that we've gained over 16 years. You will be your own boss and you'll reap the rewards of your efforts, but you're not alone - you're guided on your path to independence by people who love art and have a vested interest in you succeeding.
You may think you have questions now, but coming to visit will answer the most important one: will this art club work? The answer is a resounding yes - it does work and it can work for you.
Your future career and income are firmly within your capability and control. I urge you to take the first step and contact us now.
We look forward to meeting you.
Find out more about opportunities with art-K franchise by clicking below to request your FREE franchise information pack