City Local Franchise
News
Features
Videos
Resales
Introducing David Williamson from CityLocal
7th October 2016
Read below to find out what David Williamson has to say about CityLocal:
David Williamson - "...CityLocal is the website to be on."
Following some major changes in my life, I was looking for a good quality business that I could operate to suit my circumstances. After months of careful review, I decided on Citylocal because their proposition for businesses was simply the best in the market place.
When customers have seen the depth of the site, they have fully understood why Citylocal is the website to be on. The original website was great and the new website is fantastic! It is fresh and has great local content, automatically updated and all in one place.
Since starting the business, I cannot fault the help and support received from the team at Head Office. The rapport with Head Office and other Franchisees is also good and I am pleased to be part of such a great team.
If you would like to find out more about the CityLocal franchise opportunity for yourself click below to request your FREE franchise information pack

City Local Franchise Case Studies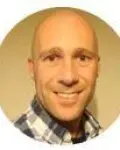 Introducing Alan Johnston from CityLocal
1st February 2016
Alan Johnston says "The ongoing support from the CityLocal network is invaluable."