Helen O'Grady Franchise
News
Features
Events
Videos
Resales
Angela Gallagher joins Helen O'Grady in North West Ireland
19th August 2014
Angela took over the North West Ireland franchise in 2008, after working for the previous Principal for two years. She has been passionate about drama since she attended her first speech and drama lesson at the age of 6. She had a wonderful teacher in Dublin, who encouraged her all the way with workshops, exams, teaching practice etc.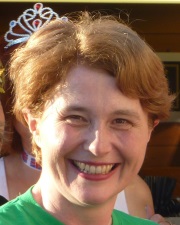 Drama experience at school was, however, very limited. There was none at all in primary school other than end of term sketches written by the pupils – usually rehearsed in the school yard during lunch breaks. Even at secondary school there was only a half hour of drama every other week, making Angela sometimes wonder where her interest in drama came from!
She says: "We did take part in an Irish language drama competition a couple of times, and made it through to the All-Ireland finals twice - I played a dancer at the ball in our version of Cinderella and graduated to playing a tree in an alternative version of The Wizard of Oz!"
After school she attended a one year course at the Dublin School of Acting and arranged her summer holidays so she could attend a week-long course, each year, with the Amateur Dramatic League of Ireland, giving her the opportunity to work with many well respected directors of Irish theatre.
Since moving to Donegal, Angela has concentrated on teaching but admits she would love to return to the stage! Her experience with Helen O'Grady began when she answered an advert in a local paper and had the opportunity to talk to a 'very enthusiastic young Principal' – from whom she has since taken over!
Angela says: "I love that I am working from home and can be there at times to take my own children to their own activities. Professionally, I have loved watching children grow and develop their own personalities. Over the years, I have watched with delight as shy children, who had to be 'peeled' from their parents in their first lessons, have rounded off the year by speaking a line clearly and confidently at the productions. In particular, I have great satisfaction watching children with learning difficulties grow in confidence and speak out with clarity. It is also a delight to watch these children integrate in the classes."
Angela lives in Gweedore, a beautiful, if remote, part of Ireland with husband Cathal and children, Mary and Ciaran. Though Cathal is not directly involved with the business, Angela says she couldn't do it without his support; he picks the children up from school, prepares meals and even keeps the housework up to date!
Is she were to advise others on taking on the role of Principal in a Helen O'Grady Academy she would say: "Make sure you have good business advice. Take it all slowly and gently. Don't spend all your time with other people's children and forget about your own! Most importantly, if your attitude is right and you energy level is high it's a wonderful job. You can give – and gain – so much from the Helen O'Grady experience."
If like Angela you would like to run your own Helen O'Grady franchise then just click below to request your FREE franchise information pack

Helen O'Grady Franchise Case Studies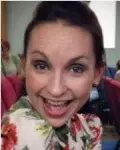 Beth Daniel - From Cape Town to North Leicestershire
3rd December 2014
Beth Daniel moved back to the UK in 2010 and started her Helen O'Grady academy in North Leicestershire.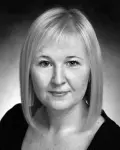 Introducing Sarah Ibbotson the Principal of Helen O'Grady Preston
25th March 2014
Sarah Ibbotson talks to us about her passion for drama and becoming the Principal of Helen O'Grady Preston