Jasper's Catering Franchise
News
Features
Events
Resales
New Business Owner Re-Writes His Future With Jasper's Catering
22nd September 2016
Feliciano Torres, originally from Argentina, is the latest business owner to join the Jasper's Catering network – having switched from his 20-year career as a script writer for Mexican soap operas and TV producer in the US and Latin America!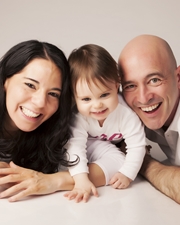 Feliciano has moved with his wife Paulina from Mexico to the UK to open the new branch of Jasper's, serving buffet catering to business customers across most of Surrey. The birth of their daughter Nina in 2014 encouraged the couple to settle permanently in the UK, and led to Feliciano rewriting his plans for the future to create a better life for his family.
When questioned about the career change, Feliciano explained:
"It might not be as dramatic as my previous line of work, but customer service runs right through my professional life and is in my DNA.
I am hungry for a fresh challenge and believe that owning a Jaspers' Catering business is the right progression for me. I want to own a franchise with an established brand, covering a wide geographical area and Jasper's will provide the support and marketing that isn't available to a sole trader.
My diverse experiences of people, in addition to the proven Jasper's systems and processes, will help me confidently on my way."
The former writer continued:
"Jasper's is a well-established catering business with branches in Birmingham, Manchester, Newcastle, London, Brighton and other areas across the UK so we have a good network to share with. The training has been intense on all areas of the business but we are well prepared now to start serving our customers.
One of things we love so much about Jasper's is the range of buffet food on offer: so many bread types, sandwich fillings, finger foods and desserts; and different ranges to match any occasion, number of people or budget…classic buffet catering, tapas buffets, bamboo bowl food buffets, picnic catering, hot food and even healthy workplace snack and fruit deliveries.
And everything is underpinned by the Jasper's Guarantee so customers can feel reassured. We can't wait to get out there to show the businesses in and around Epsom what we have to offer them.
If they want to know any secrets about what makes a great soap opera storyline I will be happy to discuss that too!"
To find out how to start your own Jasper's Catering franchise just click below to request your FREE franchise information pack


Jasper's Catering Franchise Case Studies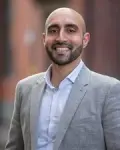 Jasper's Catering Celebrates Network Expansion
21st February 2017
Jasper's Catering Franchise is celebrating the expansion of its network and first 2017 opening.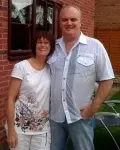 Introducing Mark, Kerrie and Sue from Jasper's Catering
2nd February 2016
Mark Gee, Kerrie Regan and Sue Burrows tell us about their Jasper's catering businesses.