Ambience Venue Styling
News
Features
Events
Resales
Laura Clark runs her Ambience Venue Styling business in York
15th December 2016
Laura Clark successfully runs her Ambience Venue Styling business in York: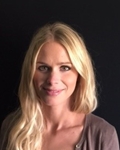 "I'm Laura and I own Ambience Venue Styling York. Before I joined Ambience in 2015, I worked in retail for a number of years moving up to be a store manager at Paul Smith in the York designer Outlet. I loved my job but after being in retail management for a number of years and working long anti-social hours, I decided that I wanted to personally reap the benefits of my hard work and have a more flexible work life balance.

Buying an Ambience franchise was the best thing I've ever done. I had the regular concerns that all people considering buying into a franchise would have as well as the fear of self employed world but after going across to Head Office and meeting the team there, I quickly began to realise that I could well have stumbled across something amazing!

The support I've had from head Office since purchasing my franchise has been exceptional. The training and guidance on how to build my business at the beginning right through to the ongoing support on marketing and developing industry relationships, has been personal and delivered on a one to one basis which has been fantastic. There are so many benefits to being part of the Ambience network, and it's very comforting to know that they're only a phone call away should you need them whilst at the same time having the freedom to go out there and achieve incredible things.

I enjoy going to work every single day and each day is different. I've had the pleasure of working with the most lovely couples right from taking their initial enquiry through to sharing that pinnacle moment when they see their planning become a reality. Ambience really is something special to be part of.

So. If you are dreaming of making a change in your life, my advice is to go for it! It is scary and there is some risk but my view is that if everything in life was easy everyone would be doing it! Joining a franchise network gives you the benefit of operating a proven model and being part of a team. This does make the transition from having a job to running your own business a lot easier and so much less risky.

Why not explore the Ambience franchise further by getting in touch with our Head Office team who are great to talk to and will give you honest advice as to whether the franchise could work for you."
If Laura's story has interested you then find out more about Ambience Venue Styling by clicking below to request your FREE franchise information pack

Ambience Venue Styling Case Studies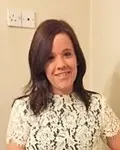 From Manager at Paul Smith & Ted Baker To Becoming A Business Owner!
30th May 2017
Hana came from working in retail for over 13 years and she joined Ambience as a stylist in January 2016.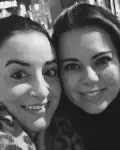 A Sister Duo Swap Long Commutes to Work to Running a Business From Home!
18th April 2017
Hannah and Laura are proud owners of Ambience Venue Styling Hertfordshire. The sister team joined Ambience as stylists in October 2016.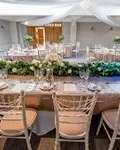 Meet a husband and wife team who run an Ambience Franchise in Derbyshire
16th March 2017
Lenka Lockley and her husband Mark Lockley own the Ambience Venue Styling franchise in Derbyshire.