Ovenclean Franchise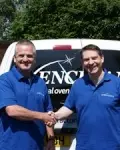 Franchise Brands Ltd Support Franchisee with Successful Resale
4th July 2016
Myles Cutler is now the proud owner of Ovenclean in Bristol after buying the resale from Nigel Welch.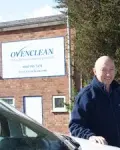 Success – it's all in the state of mind for Graham Kerridge
25th March 2016
Graham Kerridge took the opportunity to invest in an Ovenclean franchise and hasn't looked back since!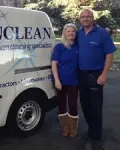 Dean and Amy Wilson are Cooking on gas with Ovenclean!
18th March 2016
Dean and Amy Wilson marked their second anniversary since joining Ovenclean in October 2015.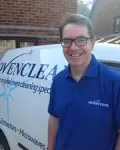 From Redundancy to Franchising Success for Steven Bowen
11th March 2016
Steven Bowen started his Ovenclean business in 2014 after being made redundant.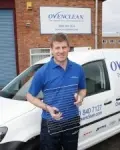 Ovenclean proves the perfect purchase for John Hicks
6th February 2014
Ovenclean has proved the best buy ever for John Hicks, a former purchaser for an automotive company. Having launched his new business in...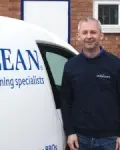 John Denoon, Ovenclean - "I'm now in control of my life, I'm busy and I enjoy what I do"
26th June 2013
Ovenclean delivers baked-in success for John Denoon who tells us us why he started his Ovenclean business
Bouncing Back From Redundancy - The heat is on for Ovenclean's Duncan Chandler!
10th June 2013
Duncan Chandler talks to us about his Ovenclean business after just eighteen months since the launch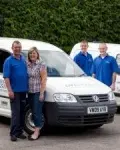 The Watts are keeping it in the family with Ovenclean
27th May 2013
Little did Mike Watts suspect when he first invested in an Ovenclean franchise that after four years his business would become a real...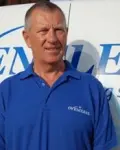 Introducing Ian Morley from Ovenclean
13th May 2013
Ian Morley talks to us about starting his Ovenclean business and about how his business has grown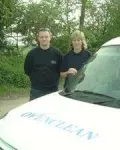 Ovenclean's Sheree Parker is a domestic goddess!
29th April 2013
Sheree Parker joined the Ovenclean network in 2001 and is one of Ovenclean's longest operating partners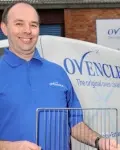 'Pretirement' - Franchising at 50+ with Ovenclean
15th April 2013
Paul Foord cooks up a plan with Ovenclean and tells us why he decided that Ovenclean offered the best route to achieving his goals.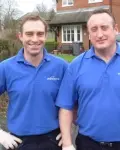 Profitering Partnerships - Ovenclean's Jeff Deeming and Andy Bloore are two men and a hob!
25th March 2013
A two man team making a great impact on the nation's kitchens – apart from the Hairy Bikers! - is Ovenclean's dynamic duo, Jeff Deeming and...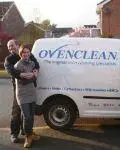 Ovenclean, a business which grows with you!
8th March 2013
In 2002 Clive and Clare Pearson made a decision to join Ovenclean that would change their lives forever.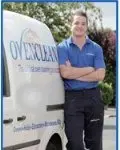 Ovenclean hits the hot spot for Robbie Freeman
22nd February 2013
When 26 year old Robbie Freeman spotted Ovenclean it appealed to him instantly.