Countrywide Signs Franchise
Sandra Snellings, a former teacher, invests in Countrywide Signs to keep it in the family...
4th June 2014
Sandra Snellings, a former teacher, invests in Countrywide Signs to keep it in the family...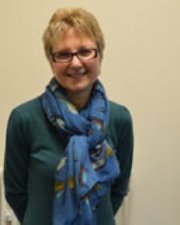 When Sandra Snellings' two Sons-in-Law bought a Countrywide Signs Franchise together in Norfolk, close to where Sandra lived, little did she know that she was getting a glimpse of her own future.
Running the business as a partnership, one of the 'boys' ran the day to day side of the business while the other was in a supporting role. The business was going great and they had not long purchased an adjoining territory, when one of the boys got a career offer he 'couldn't refuse' and they had to plan what to do with the business.
Around that time Sandra, who had been a primary school teacher for 25 years, was made redundant through school reorganisations and already being familiar with the business through listening to the boys, she decided to take the plunge into business ownership and purchase the available share, keeping everything in 'the family'!
The transition from teaching to business ownership has been challenging but rewarding. And Sandra has benefited from the support provided by a franchise network.
Sandra says:
"Coming from teaching I wouldn't possibly have considered starting my own business if not for the family connection. Whilst it has been challenging the support has been great, both from head office and the other franchise owners and I am loving the experience. I would recommend anyone to at least look into it – and to dare to step outside your comfort zone."
Sandra now runs the business day to day, although not erecting the boards herself, she manages a growing team of sign erectors and contractors.
"The physical side of erecting boards didn't really appeal, although I do enjoy updating the boards sometimes when they are sold or let. I am good at building relationships with the local Estate Agents and making sure our service is ahead of their expectations"
If you would like to find out more about a Countrywide Signs franchise for yourself then just click below to request your FREE franchise information pack


Countrywide Signs Franchise Case Studies