Agency Express Franchise
Features
Events
Videos
Resales
Danny James became Agency Express' youngest franchisee
31st August 2016
Venturing in to the world of franchising at the early age of 21 Danny James became Agency Express' youngest franchisee.
With an education in business studies and hands on experience in managing family run businesses throughout the North East, Danny was determined to set up an enterprise for himself. After extensive investigation and internet research Danny decided that Agency Express and the Agency Express franchise package proved to be the strongest contender for the type of business he wanted to achieve.
"When I was 21 I owned and ran my own business. It is great being able to work together and watch something you have put money into grow and make a return. It is still only my first year but I can see a good future for Agency Express Teesside and that makes it exciting."
As part of the franchise package Danny attended Agency Express' week long training and support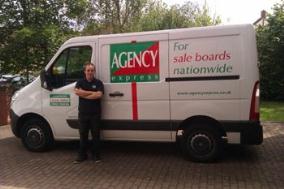 programme. During this time Danny exceeded expectations in all areas; departing Agency Express HQ on track and on target to accomplish his goal of running a successful franchise business.
"The support is still fantastic and you are never left alone when you need help. There is always someone on the other end of the phone to assist with whatever the problem may be. Agency Express staff are more like friends and family that you can just ring for a chat and that is a rare benefit other companies do not have."
After a year Danny's business had grown from strength to strength. His patient approach in acquiring customers and high standards of work played a fundamental part in his success.
Danny continues to grow his business, his second to none approach and enthusiastic attitude have safeguarded him a bright and busy year two.
To find out more about Agency Express just click below to request your FREE franchise information pack

Agency Express Franchise Case Studies