Maid2Clean Franchise
Kathy Sims opened her Maid2Clean business in February 2013 and has never looked back!
28th October 2015
Having been made redundant after 30 years with Natwest/Royal Bank of Scotland, Kathy Sims decided it was time to take control of her own future and work for herself, but was nervous about going it alone.
Kathy came across the possibility of franchising through friends and decided to look into this further which is when she first came across Maid2Clean.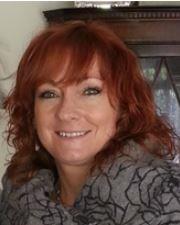 "I first read about Maid2Clean on the internet, I instinctively felt it was perfect for me. I then spent 10 months looking into the business and franchising in more detail, considering the options, visiting the franchisor in person and making sure I felt able to take on the challenges.
Franchising offered the flexibility and control, but with the addition of a tried and tested business, plus lots of support. There was a much greater chance of success."
Instincts were correct and Maid2Clean was perfect for Kathy. Using her redundancy funds Kathy invested into the business and started her Maid2Clean journey, firstly with the initial training.

"I visited the franchisor Mike Hanrahan, once for the initial business meeting and then again for one day of training. I also spent a day with the Operations Manager learning more about the business and the mechanics behind it. Both were invaluable and continue to be so! There is also lots of support and information both in the manual and on the forum. Basically, there is all the support you need, right up to paying the Admin Centre to run the office side of your business, however it is totally up to you how you manage your business and there are many permutations around all the franchisees.
Mike's values and ethos struck a chord with me from the start and was one of the main reasons that hooked me – keep it simple and continue repeating the business model/method over and over again, you business will then be sure to grown and provide you with that magical residual income. As I was told in the early days – it's not rocket science."
Kathy's franchise is growing strong and she is looking forward to launching her second territory in the New Year, which she is confident will double her client base over the next 12-18 months, but with any business, whether starting on your own or investing in a franchise, you will always face challenges. Kathy tackles these and looks for solutions.

"Finding and retaining good cleaners is always a problem and is key to the business. I soon realised the importance of showing good cleaners that you value them, for a lot of cleaners this can be just as important as the money. It can also be difficult to stop cleaners poaching your clients and vice-versa, equally though this is always going to be a problem with the simple Maid2Clean business model, but I love the business for being this way!"
Kathy opened her Maid2Clean franchise in February 2013 and has never looked back.

"If you want to manage and control your own business, whilst having support where and when you need it then look no further. I would not have managed to grow my business alone and on part time hours without employing the Maid2Clean Admin Centre to manage my client and cleaners day to day issues and work allocation. It gives me the exact balance in business that I was looking for – I had 30 years of hands-on daily office work, dealing with customers, other business partners and line-managing staff and that was not what I wanted from Maid2Clean."
If you would like to find out how to start your own Maid2Clean Franchise then just click below to request your FREE franchise information pack


Maid2Clean Franchise Case Studies