TaxAssist Accountants Franchise
Chris Evans joined TaxAssist Accountants in May 2013
16th October 2014
Chris Evans tells us why he chose TaxAssist Accountants and about the success that he as had so far.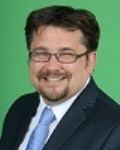 After spending 17 years in practice providing taxation advice to a variety of clients including HNW, Formula One Drivers, Footballers and MP's, I decided that I wanted to focus on small business clients, who I believe do not get a good level of service from larger firms. With TaxAssists' emphasis on small businesses and the respectability that TaxAssist has in the market place, I decided to join the Franchise.

I started my Franchise in May 2013 and since my first day as a TaxAssist Accountant there has never been any day that has been the same. I enjoy the networking activities and meeting up with new clients and building relationships. I find the work both interesting and rewarding and could not ask for more.
TaxAssist provide an abundance of training and although I had been in practice for years there is plenty to learn.

I started my business from a serviced office and have recently taken on a member of staff part time. I have plans to move into my own premises in the autumn 2014.
If you would like to find out more about starting your own TaxAssist Accountants franchise then click below to request your FREE franchise information pack


TaxAssist Accountants Franchise Case Studies