TaxAssist Accountants Franchise
Meet Phil Marriott from TaxAssist Accountants in Loughborough
27th December 2013
Phil Marriott talks to us about his TaxAssist Accountants business in Loughborough.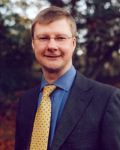 I joined TaxAssist Accountants in December 2002 having purchased an existing fee bank from a franchisee who was returning to a former employer. My experiences gained in banking, insurance and finance, coupled with the knowledge gained in setting up and running a group of limited companies with some fellow directors, gave me some preparation for running an accountancy / business advisory practice…but I wanted the comfort of a 'hand held' approach and some solid back-up support.
The obvious integrity, willingness and openness of all the team at TaxAssist Accountants struck me right from the outset, such that the decision was much easier to make. As the TaxAssist network has grown, the directors and Support Centre have never lost that 'personal touch'. This makes being a franchisee more enjoyable and the franchisor relationship is not remote in any way.
Looking back, the first year was an exceptionally demanding one and much of the cash flow was reinvested to develop the potential of my practice. I had originally planned to move into shop front style premises some time after three years. After just two years the ideal shop front became available and I needed to make the commercial decision and investment much sooner, eventually moving in March 2005. Despite my reservations over the cost and disruption the overriding outcome was excellent. My net fee income, client growth, profitability and cash flow all benefited dramatically, improving month on month.
In December 2007 I acquired the freehold of a former bank. It is at least three times the size of the previous shop front, and provides substantial scope for further growth. The quality and average fee size of new business enquiries has improved. The fact I was confident enough to buy, and that my bank were so keen to support me, is continuing testament to the strength of the business model.
As the business has grown and the profitability improved I have increasingly been considering the longer term. One of the directors of TaxAssist Accountants provided me with considerable help to put together a plan to bring in an equity partner. In November 2011 Carl Whitehead (then an existing member of staff) became a director of the business. Since that date a phased transfer of the equity has been agreed and Carl became a party to the existing franchise agreement in 2012. This has taken away any uncertainty that could have prevailed and given the business a clear structure over the medium term.
With two equity partners 'at the helm' the business is enjoying renewed enthusiasm. This is evidenced by our decision to push ahead with a second territory in neighbouring Nottinghamshire / Derbyshire. Our second shop front opened in late May 2013 and a number of new clients have already been signed. It will provide excellent opportunity for further growth and provide greater flexibility when my own exit needs to be considered. Not many small businesses enjoy such confidence during a downturn!
The TaxAssist brand is excellent and allows me to portray a 'big' practice feel but with a 'smaller' practice price structure – a real winner with the clients! Ongoing training is excellent and I have to say that TaxAssist Accountants seem to have their support structure with franchisees just right – there when you need them but leaving you to run and develop your business when you don't!
I have no doubts I made the right decision and can confidently recommend TaxAssist Accountants.
To find out more about the TaxAssist Accountants franchise opportunity for yourself, just click below to request your FREE franchise information pack

TaxAssist Accountants Franchise Case Studies