TaxAssist Accountants Franchise
Barry McGougan started with TaxAssist Accountants in February 2001
5th September 2013
Barry McGougan talks to us about being the TaxAssist Accountants Franchise Development Manager for Scotland and Franchisee in Kilmarnock.
I started with TaxAssist Accountants in February 2001 having previously worked for 30 years within the public sector. Although I had no previous accountancy experience this was not a deterrent as the training and ongoing support received from TaxAssist enabled me to learn and grow more confident in all matters relating to Tax & Accountancy and the particular needs of the small business.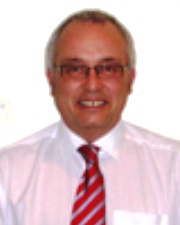 My business soon grew to the stage that after 18 months I realised, bigger and better premises were required and since January 2004 I have been successfully operating from shop front premises, from where my business continues to grow and I employ 3 staff.
Getting to where I am now has not been easy. It has required a lot of hard work and perseverance and most of all it has required the patience and support of my family. The fact that I am still in business and operating successfully is testament to the proven business model provided by TaxAssist and without which I know I would have struggled to achieve what I have.
If you follow the proven business model – yes challenge what it is and help to improve on it – then with hard work and dedication to make the business what you want it to be, it will provide you with the lifestyle you want – proving franchising does work.
Being a Franchisee is not a license to print money, it is however a way of running your own business without the risk factors normally associated with new self-start businesses. It also makes what you achieve more satisfying in that you have done it yourself albeit with the support and guidance of the Franchisor.
My experience has been and continues to be a positive one. TaxAssist through their on-going training and support, truly "walked the talk"
Even today, after 12 years in business, one of the most comforting factors is that with a telephone call or E-mail my questions/concerns can be discussed and solutions achieved.
If you are interested in finding out more about the TaxAssist Accountants franchise opportunity then click below to request your FREE franchise information pack

TaxAssist Accountants Franchise Case Studies