TaxAssist Accountants Franchise
Introducing Jim Andrew from TaxAssist Accountants Belfast
22nd January 2013
Jim Andrew talks to us about owning his TaxAssist Accountants business in Belfast.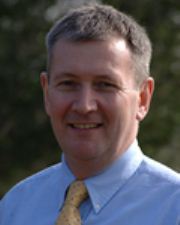 I am a qualified Chartered Management Accountant and prior to joining TaxAssist Accountants I worked in financial and general management in various industries in Northern Ireland. These included manufacturing (cigarettes, soft drinks, and insulation), housing association and even a charity. Most of the roles were finance related but I also completed five years as Managing Director of a company with five factories in UK and Ireland with over 300 employees.
Most accountants that I know have a notion of sometime opening their own business/practice. So, after considering the best method of getting set up and finding clients, I joined TaxAssist Accountants in March 2008 and opened my shop front on the Cregagh Road in Belfast in October 2008.
I was initially attracted to TaxAssist Accountants because of their very clear focus on a specific market sector – Small Businesses. I liked the approach to the market particularly the use of shop fronts to reach out and make accountancy services more accessible and welcoming to the public. This approach certainly works as over half of my new business actually comes from "walk-ins". Offering clients an excellent service at a fixed price with payment by monthly direct debits is very well received.
Even in a recession, growth has been steady. I now employ one fully qualified accountant / tax advisor and a part-qualified accountant. Having good staff is critical to any business. It is also important to have sufficient staff to give good service to existing clients while offering some capacity for new clients.
At the moment, I am the only TaxAssist franchisee in Belfast. However, the success of my business, and the rapid uptake of franchises in the Republic of Ireland, illustrates that the system established on the GB mainland does transfer to other locations. There is certainly scope for more TaxAssist franchisees in Belfast and Northern Ireland generally. I am even considering opening a second shop front.
As a Management Accountant with a strong Industry background, I found the training and support of the TaxAssist staff at Norwich to be invaluable. TaxAssist Accountants provide all their new franchisees with an incredibly comprehensive training package that includes a six-week course that focuses on all aspects of running a business. The training taught me new approaches to accounting while reinforcing what I already knew. It gave me the confidence that I would be able to bring success to the business - refocusing my existing skills to ensure I had a full understanding of the TaxAssist Accountants model.
After five years, I have a total client base of over 150 with a turnover of around £120k. Net growth in fee bank continues at a steady pace.
If you would like to find out more about TaxAssist Accountants for yourself then don't delay and click below to request your FREE franchise information pack


TaxAssist Accountants Franchise Case Studies